Kundenmeinungen
Kunden, die Ihre Vintage Brille lieben
Seit unserer Eröffnung schicken uns Kunden aus aller Welt Bilder mit Sonnenbrillen und Brillen, die sie bei uns erworben haben. Oft erreichen uns Fotos mit liebevollen und dankbaren Kommentaren verschiedenster Art. Wir sind stets begeistert und bitten um Veröffentlichung, wenn uns wieder ein kommentiertes Foto erreicht.

Schicken Sie uns Ihr Lieblingsfoto mit Ihrer Brille und Ihre Meinung per Mail: info@vintage-sunglasses.de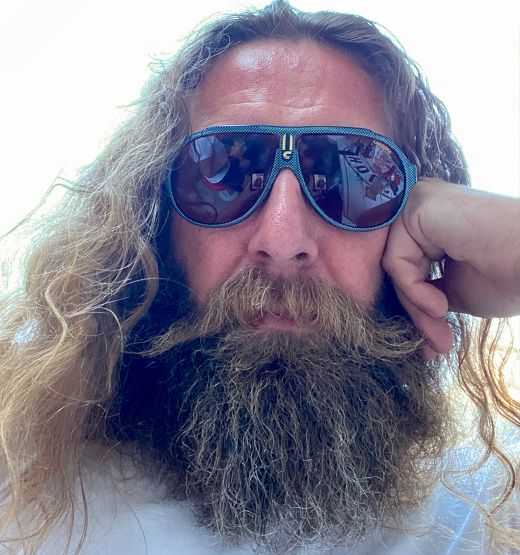 Ronin from Dublin, Ireland
Summer in Dublin.
Thank you guys!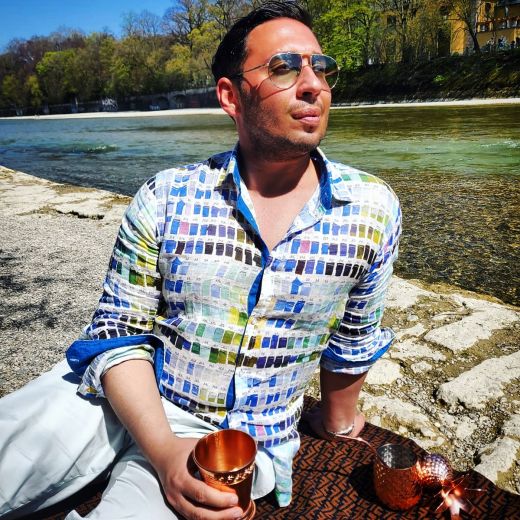 Michael aus München, Deutschland
I wear shades because my future is bright.
Vielen lieben Dank an das sensationelle Team. Ich liebe meine neue ikonische Dior Sonnebrille und ich finde Sie passt perfekt zu mir. Hier gibt es wirklich Top Qualität und das muss einfach gesagt werden. Gerne demnächst wieder. Man(n) kann nie genug Sonnebrillen haben.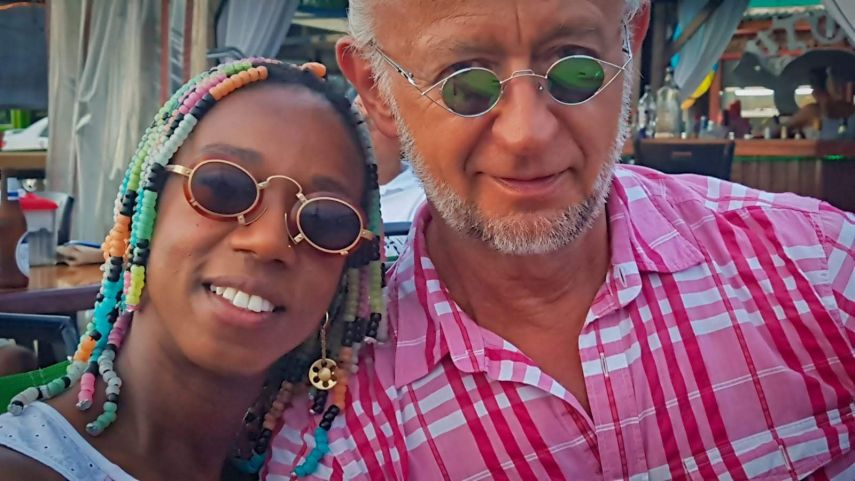 Jean Paul Gaultier 58-1273
Mark from Canada with his diving buddy Samantha (in Honduras)
Stay cool....Live large ....Look funky ...
Get some vintage sunglasses..
And conquer the world...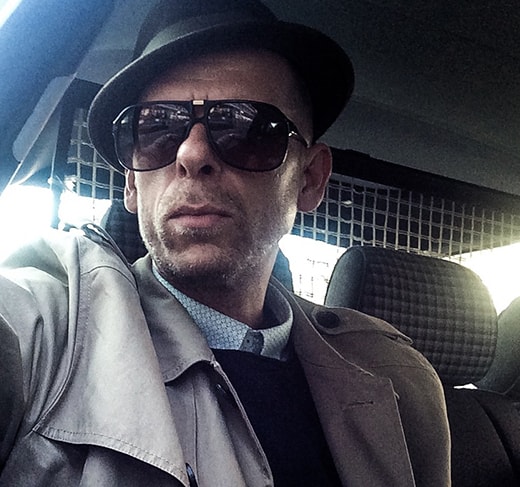 Zeiss
Waldemar from Berlin, Germany
Danke für das kleine Extra Lebensqualität die die Brille im Sommer bietet ...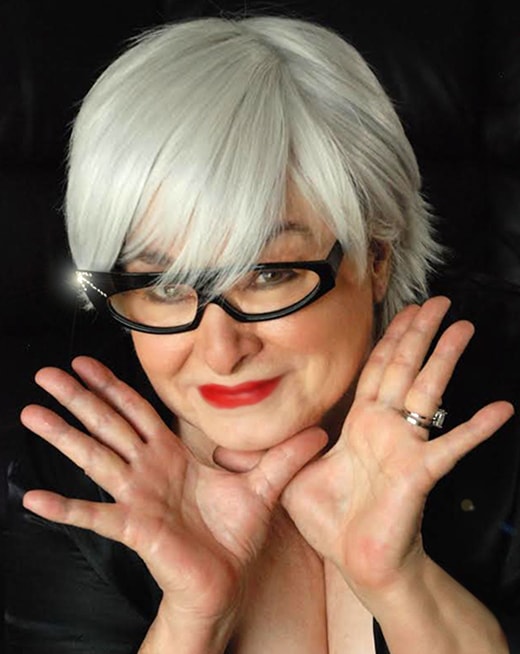 Alain Mikli 305 / 101
SHOSHANA FROM WARWICK, NY
I'm so thrilled with my new old glasses from Vintage Sunglasses! I feel like a divine diva every time I wear them, I put special lenses in them that cut glare when I'm indoors…and because these frames are so edgy, I have no hesitation to don them in elegant places…knowing that I'm not morphing from a butterfly to a dusty moth. Thanks so much, I'll certainly be back!!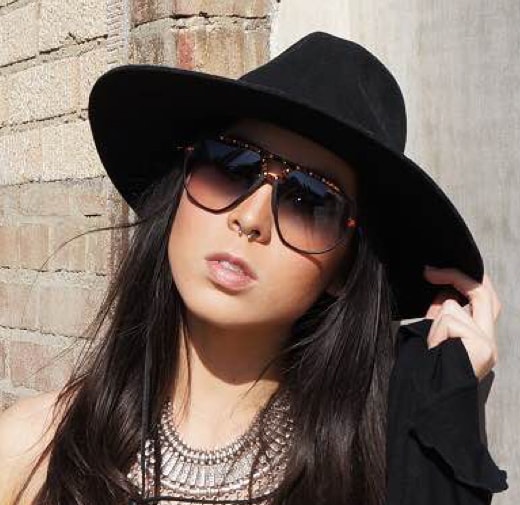 Alpina M1/8
Tori from Redondo Beach, CA, USA
Hi Chris,
Tori says you guys are the best!
And thank you for her M1/8's!!
They are even more amazing than we remember.
Thank you!
Dustin & Tori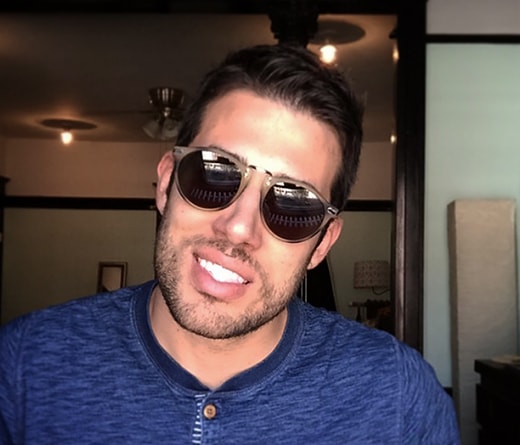 Jeff from Hoboken, NJ, USA
This is my second purchase from you guys and I couldn't be more satisfied! Your customer service is phenomenal and your selection is amazing. I don't go anywhere else for my vintage sunglasses needs - Thanks again!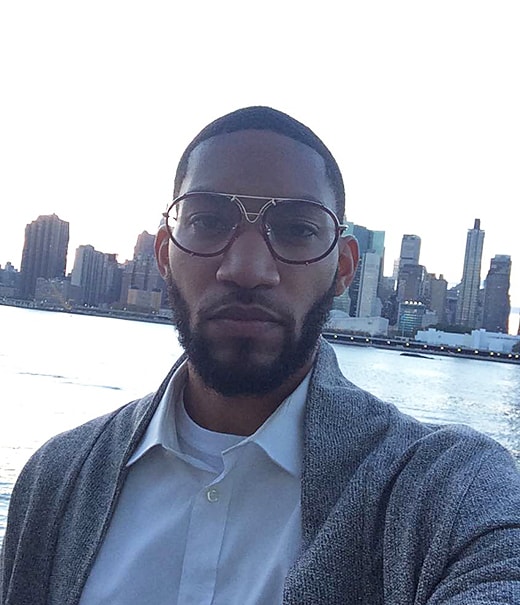 Porsche Design 5672
Darren from Laurelton, USA
Hello,
I've worked with designer eye and sunglasses for over 3 years and these eyeglasses by far are my favorite. The feel, the look and condition of these glasses have given me exactly what I have been looking for. These were my first pair, but definitely not my last vintage-sunglasses. Consider me, without a doubt, another satisfied customer!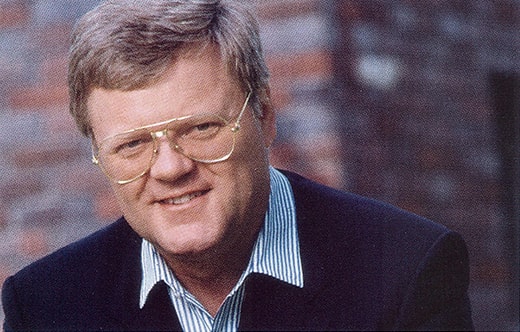 Cartier Vendome Santos - Large
Anton Schalkamp (Geschäftsführer BOSE GmbH), Deutschland
Sehr geehrter Herr Prokop,
schönen Dank für die Vendome.
Ich bin immer wieder erstaunt, wie Sie es immer wieder schaffen ungetragene Cartiers zu besorgen.
Ich möchte ausdrücklich betonen, dass Ihr Service ausgezeichnet ist und ich mich immer bestens bedient fühle.
Vielen Dank!
Mit freundlichen Grüßen,
Anton Schalkamp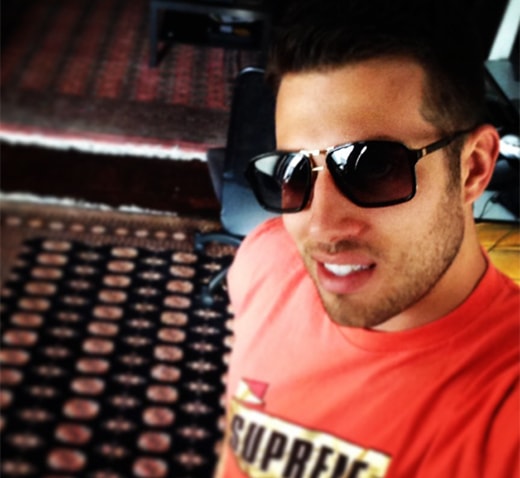 Dunhill 6078
Jeff from Hoboken, NJ, USA
I have always been a fan of your website but never actually bought anything until now. I was beyond satisfied with these sunglasses! They are amazing and are the best sunglasses I have ever owned. I will definitely be ordering all of my sunglasses from you guys from here on out! Thanks again!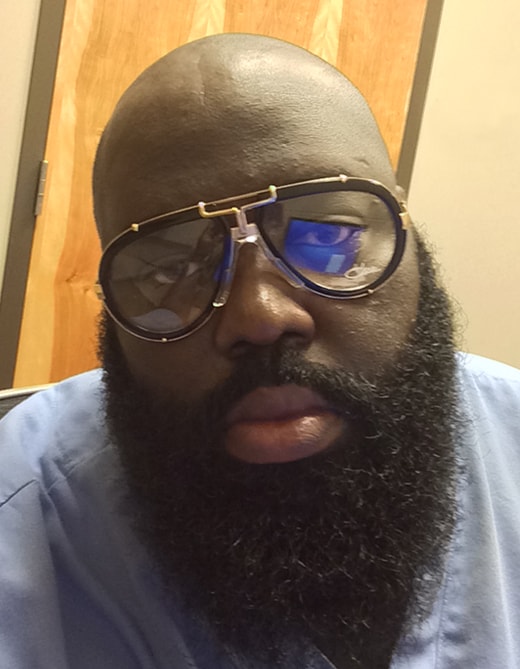 Cazal 642 Limited Edition
Rob from Birmingham, Alabama (USA)
Hi, this is Rob from Birmingham, Alabama The U.S. This is my first time doing business with you guys and I am beyond satisfied. The 642s are flawless and you have a new customer that will continue to do business with you guys! I appreciate what you guys are doing.
Thank You,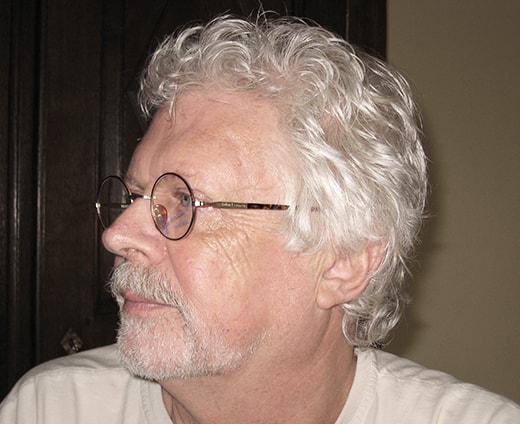 Guy Crabbé from Heverlee, Belgium
Hello,
I reseaved my John Lennon-Revolution - glasses, they're amazing, I'm 68, but wih these glasses I'm feeling younger and think on Johns song : When I get older, loosing my hair when I'm sixtiefour.....
Vintage, You really made my day!!!
Best regards,
Guy Crabbé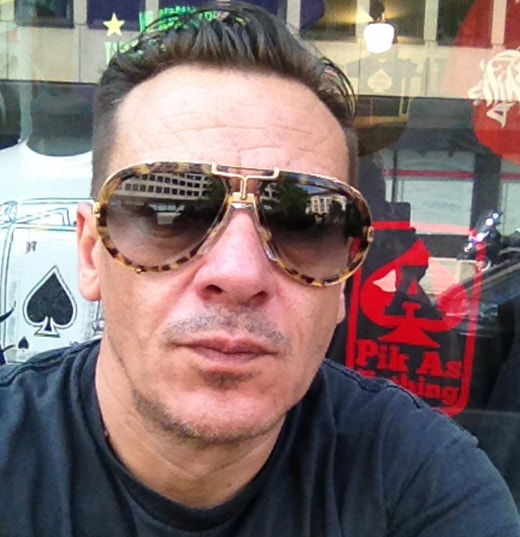 Cazal 642 Limited Edition
Kerim aus Nürnberg, Germany
Tausend Dank an Vintage-Sunglasses.de für die exklusive Wiederauflage ... Eine absolute Raritat und top Qualität 'made in Germany'... Ich bin superhappy eine Seltenheit und Sammlerstuck in meiner Lieblingsfarbe bekommen zu haben...
Kabus Kerim... MC Mitbegründer der Oriental Hip Hop formation Cartel und Karakan... (1995)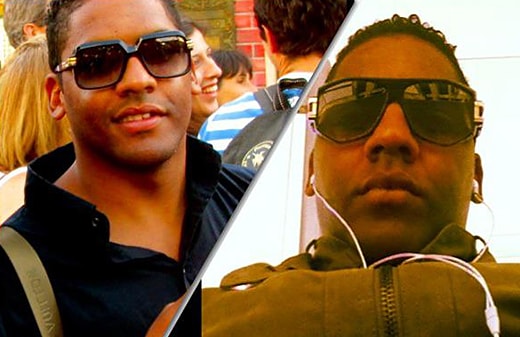 Cazal 607 & Cazal 163
Mandinho From Angola, Africa
Many thanks to Vintage-Sunglasses.de :)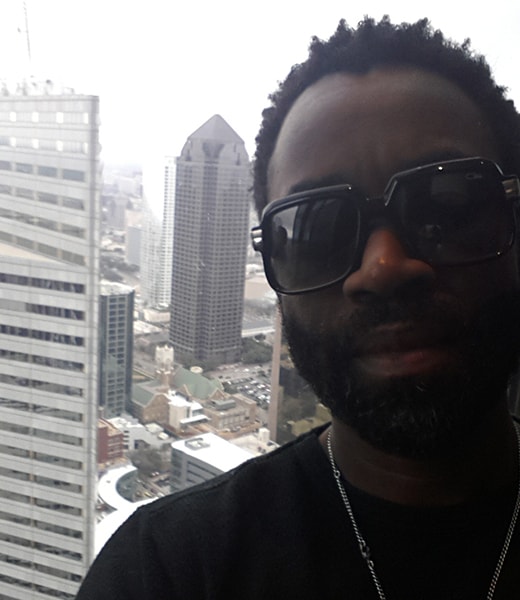 Cazal 607 - Limited Silver Edition
JERWIN FROM DALLAS, USA
Run an amazing operation. I received my ordered a week ago and they are perfect, no other words needed. Chris, Thanks for your emails to alleviate my concerns. I look forward to future orders.
Dallas Tower Club 29-01-13, Jerwin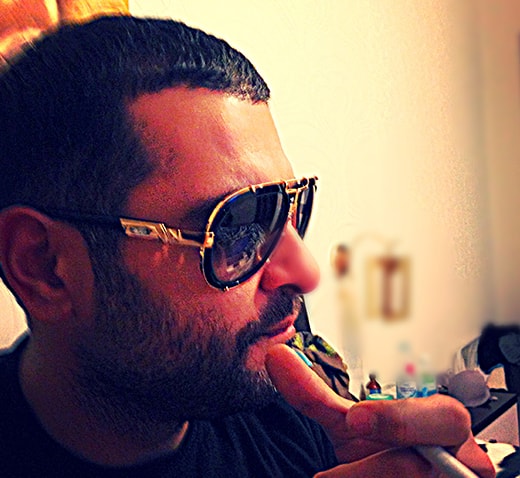 Cazal 642 Limited Edition
LEVON GEVORGYAN FROM KIEV, UKRAINE
I'm the only one in Ukraine, having sunglasses Cazal 642 and it's great! Thank you Chris, thank you vintage-sunglasses.de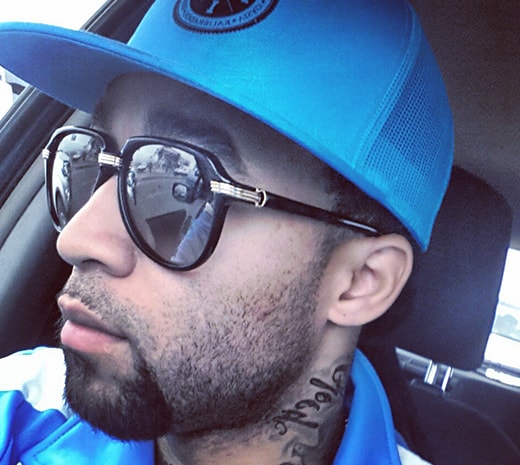 Cartier Vitesse, Cazal 338, Horseshire HM001 Lightweight, Cazal 341
Laton (musician & producer) from Luanda, Angola
leggoo!!! use em all! let people know theres a small guy in africa get'em all shades!!! :-)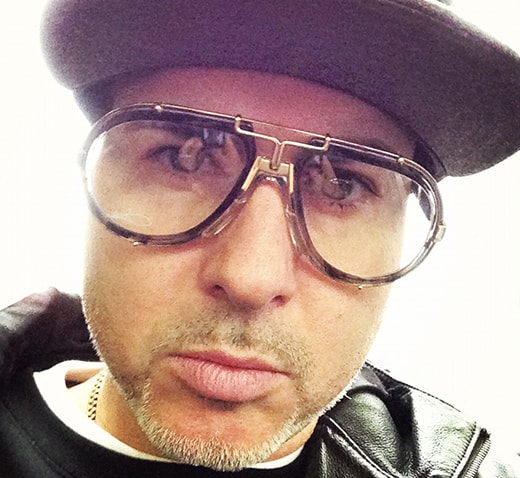 ARMEN DJERRAHIAN/ PHOTOGRAPHER FROM NYC, USA
I've been looking for a small size pair of 642 for the past 5 years, never giving up, when you made my dream come true LOL. So thanks again Chris and keep on doing the great work you and Vintage-Sunglasses are establishing.

ARMEN/CAZAL PHANATICS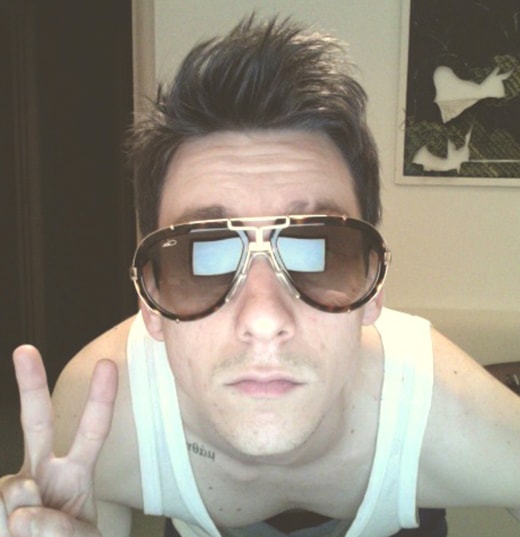 Cazal 642 Limited Edition
Carlo from Crema, Italy
Really amazing guys!!! Excellent service and delivery!! Vintage-Sunglasses-Shop is cool, too!!! Greatings from Italy!! Carlo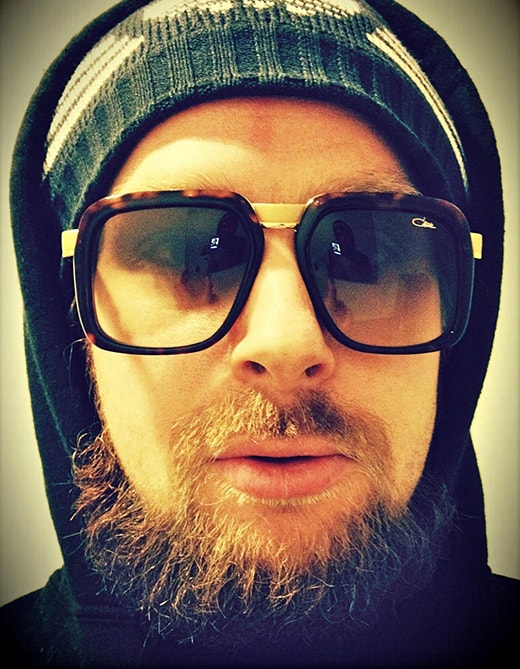 Cazal 616
Marko aus Hamburg, Germany
Hab meine Cazal 616 in eurem Ebay Shop erstanden.
Ihr seid die größten, unschlagbarer Preis, die beste Auswahl und superschnell im Versand.
Danke, Danke, Danke, ich liebe meine Cazal 616!
Marko aus Hamburg
Cazal 607
Ekambus Sound Engineer aus Hamburg, Germany!!
Juni 2011 Frauenfeld (CH) Open Air!! Ich unterwegs mit Marteria und Samy Deluxe...........und dann die Legende.....
Normalerweise bin ich nicht so ein Fototyp, aber mit Chuck D und Eurer 607........musste sein!!!!
Grüße aus Hamburg, ekambus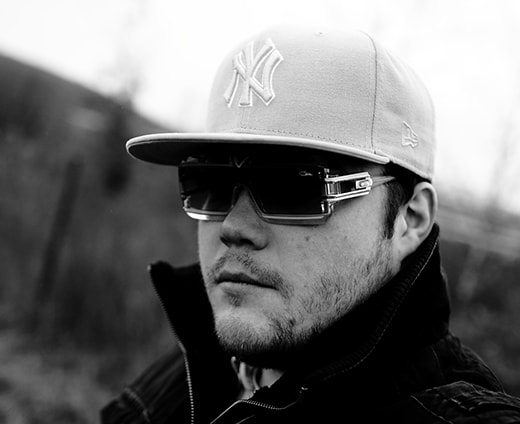 Cazal 856
Mario aus Arnsberg, Deutschland
Ich bin begeistert vom guten Service, von den netten Leuten & dankbar für die schöne Brille.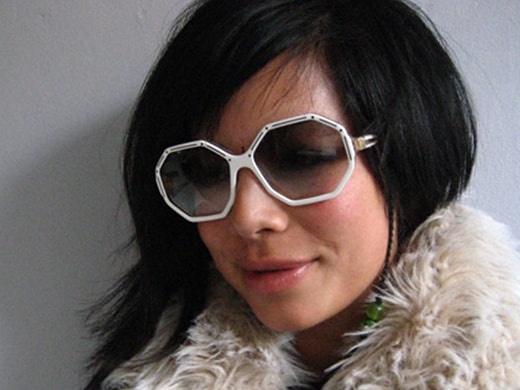 Nina Ricci 1329
Mai from Alkmaar (Netherlands)
I just received the sunglasses and I love them! It was packed very carefully, thank you guys.
Have a beautiful day,
Mai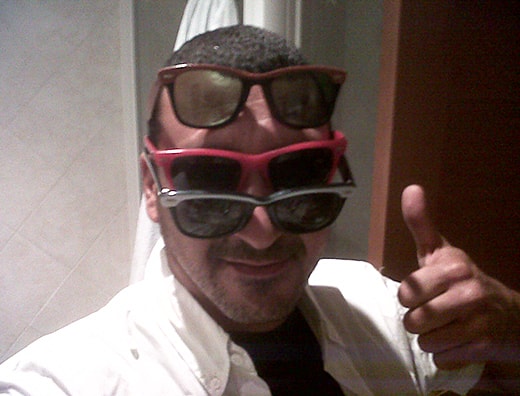 3 pairs of Ray Ban Wayfarer
Emanuele from Rome (Italy)
ALLE ZUSAMMEN! WAYFARER! You're great!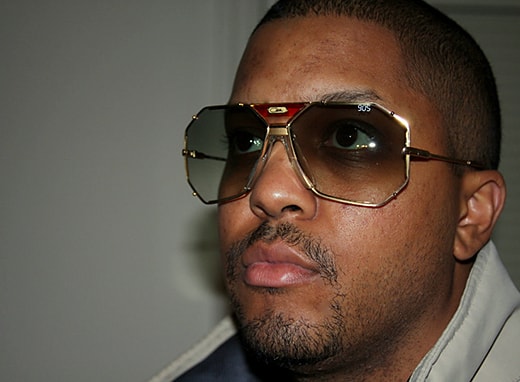 Darren from Maryland (USA)
I've been looking for a mint pair of gold/tortoise Cazal 905 (W.Germany) for some time. I emailed the team wanting the frames and in no time they emailed me back saying they received the Cazal 905. When the package came the sunglasses were in perfect shape with Cazal documents, extra Cazal lenses and the print inside the temples showed NO wear what so ever (MINT). The shipping team packaged the sunglasses well. Bottom line, they deliver dead stock authentic sunglasses!! I highly recommend Vintage Sunglasses Shop!!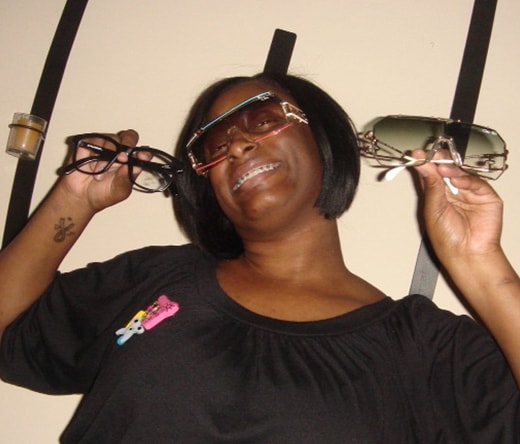 Cazal 858; Cazal 904; Cazal 643; Cazal 901; Alpina Goldwings
Collis Williams from Oakland (USA)
Hi my name is Collis Williams from Oakland ca, here is shay from Oakland is wearing my cazal 858 and holding my cazal 904 & playboy glasses and then you have me wearing my cazal 643 and holding my alpina goldwings & cazal 901's in red all purchased from yours truly and I'm more than sure we will be doing more business very soon and yes I'm over satisfied thanks a lot for everything.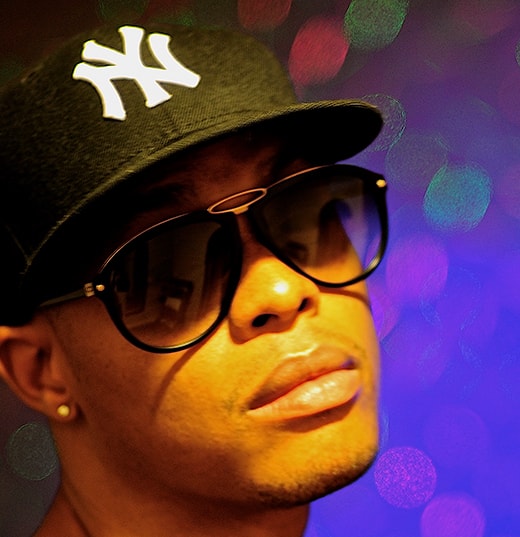 Christian Dior 2523
Pep from Southhampton, NY, USA
Hey Chris and Ben,
My girlfriend is a regular customer on your website and has bought me a few pairs from you guys but I wanted to send a pic of me in the Dior 2523. Your selection is always great but where you guys stand out is your commitment to customer service and which is always amazing. Wishing you much more well deserved success!
Thanks!
Pep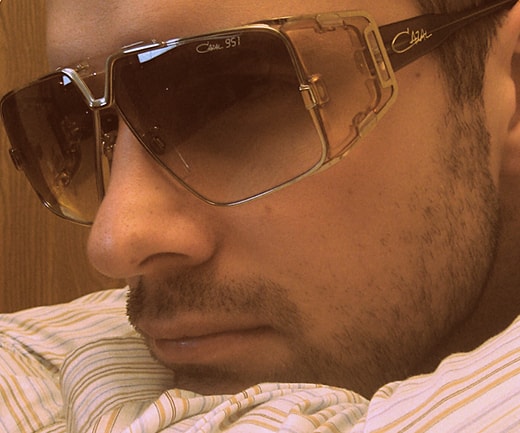 Cazal 951; Cazal 607; Cazal 951
Troy from Wisconsin Dells (USA)
I thought I would drop a couple pics for Happy Customers page. You guys have been the go to website for rare Cazal frames. I never been disappointed with the quality you have described and the service has been exceptional.
Peace! TL 'n' KW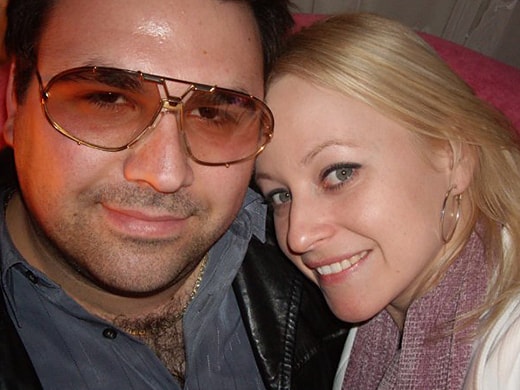 Nicholas from Melbourne (Australia)
I would like to thank all the team at Vintage sunglasses for their ongoing efforts to assist us in locating such unique eyewear...When I first recieved my Cazals I was amazed at the craftmanship and the look was so unique...Wherever I go I get compli-
ments and people telling me how they have never seen such a design and if it werent for you guys and my girl Bianca I wouldn't be wearing them today... Look forward to my next pair!!!

Thanx guys!
Nicholas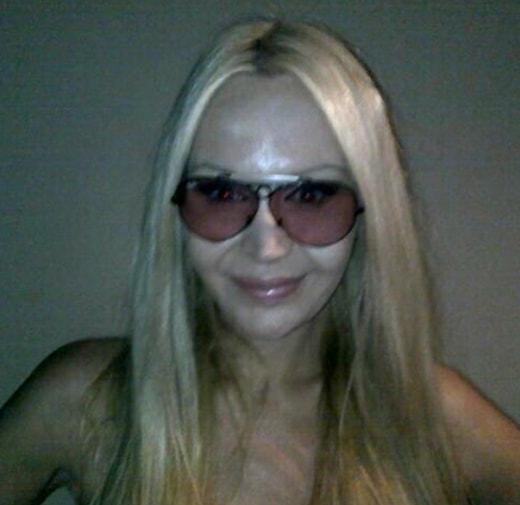 Renee from Melbourne (Australia)
I would like to thank Chris, Ben and all the very hard working and dedicated team at Vintage Sunglasses for taking extra special care of me and ensuring that I now own the most perfect and unusual pair of Ray Ban (Sharp) Shooters in Australia! They are a true classic and sunglasses dont come any better than these! The team at Vintage Sunglasses have made my birthday all the more special. I can now see the world through rose coloured lenses and look sensational and stylish in the process! I will most definately treasure these sunglasses for the rest of my life!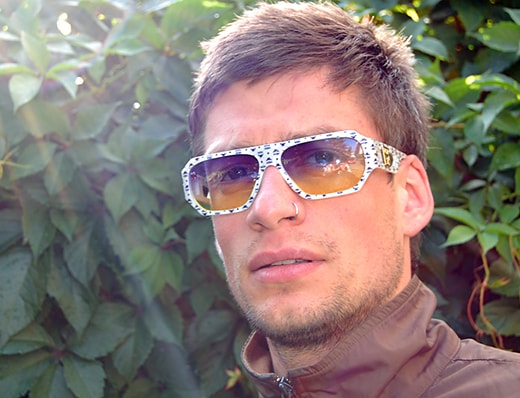 MCM, Model A2
Henry (Goldwill) from Schwerin (Germany)
Diese wunderbare MCM - ein cooles Modell im edlen "Küchendesign".
Und mal so nebenher ­ Eure Auswahl und Service sind unschlagbar.100% Verlass! Habt vielen Dank und alles Gute für die Zukunft.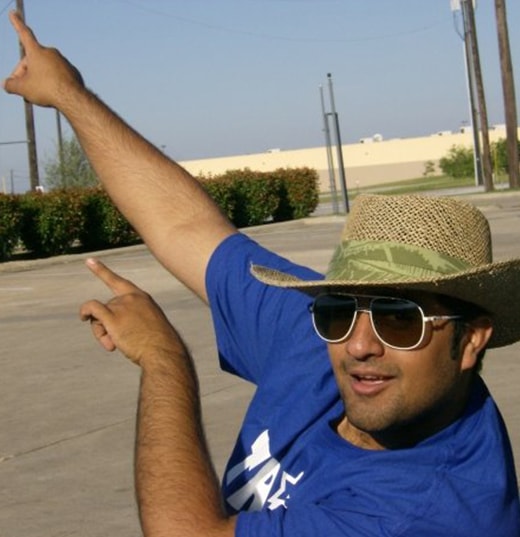 Lacoste 101
Nabeel from Texas, (USA)
I have been collecting lacoste sunglasses for the past 5 year or so and I got to tell you one I purchased from you guys is the best one I have yet owned. Thank you so much for these amazing sunglasses. I have been wanting to purchase new Lacoste shades, and when I saw these on your website, I said I gotta have it.
Once again thanks. Nabeel from Texas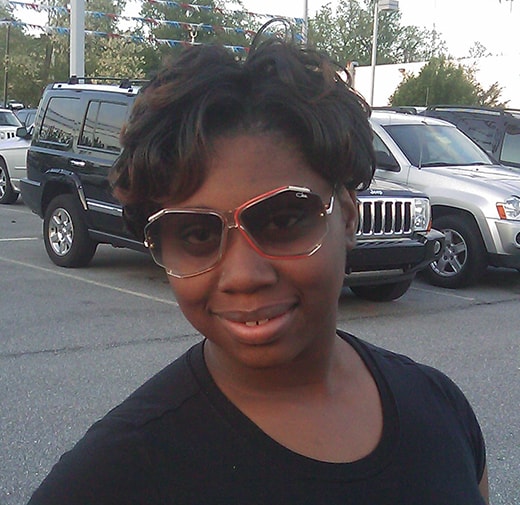 Cazal 852
Erica from Baltimore, MD (USA)
My Cazal's, what can't i say about them, they go with everything i have. People stop and look at me like i'm a model. I love the color,the shape, size.... Just everything!!!! My boyfriend picked the right pair for me!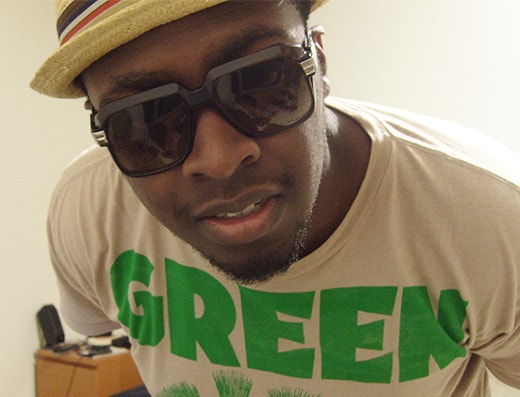 Cazal 607
Davon from Baltimore, MD (USA)
Once again you guys have blown my mind with your incredible selection of glasses. I've been hunting for the 607's in any other color than black and you guys had them in my fav color brown. Thank you. I love your store!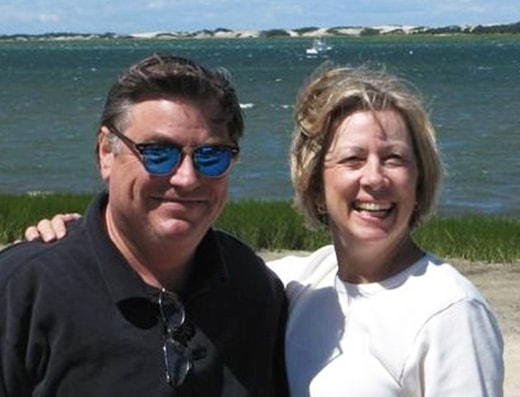 Ray Ban Clubmaster II - Large
Damian from New York (USA)
I was delighted to find that the vintage Ray Ban Clubmasters offered by Vintage-Sunglasses.de were perfect-this larger size is no longer available but they were able to find a pair for me.My previous pair finally had become worn, but upon receipt I brought my new pair to my optician for blued prescription lenses-and I often get compliments walking the streets of Manhattan by strangers. Here I am with my girlfriend on holiday on Cape Cod, Massachusetts, and another in my convertible-the glasses do a great job on sunny, top down days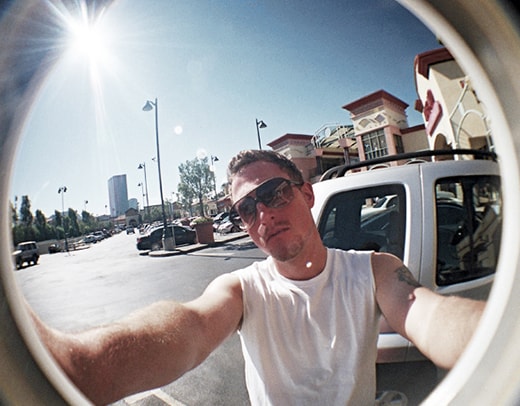 Carrera 5528
Mike from Los Angeles (USA)
Vintage Sunglasses.de is always on point. Quick replies, fast shipping, great prices and friendly staff. They have located a super rare pair of Porsche Design sunglasses for me recently and I have always been happy with my purchases from them.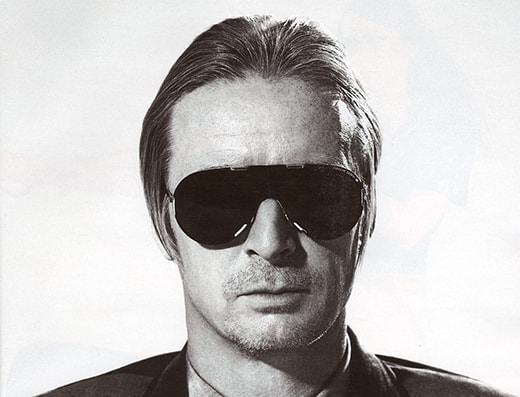 DJ Hell – DJ and Producer from Berlin (Germany)
Mir gefällt die vintage Mode und ich finde die alten Sonnenbrillen-Originale einfach klasse. Freue mich, dass es euch inzwischen mit einem richtigen Laden in Prenzlauer Berg gibt. Macht immer Spaß bei euch vorbeizuschauen.

Bis zum nächsten Mal ...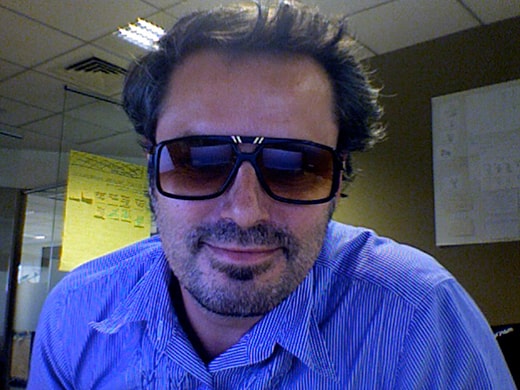 Cazal 637
Stéphane from Dubai (UAE)
Thank you for bringing me these unique cazals. Hope to be shopping with you again soon! Thanks also for an excellent service!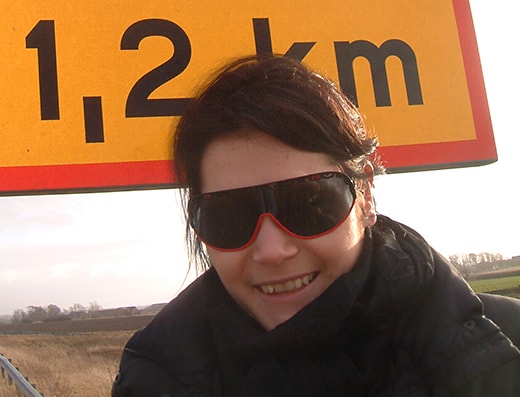 Dior 2501
Linda from Torekov (Sweden)
I´m probably the only one here, walking around with these rare shades, but not least because of that fact I´m proud and very happy with them. The design is brilliant, anyway. I use to wear them for skiing, too and they work perfectly. Thanks Vintage-Sunglasses.de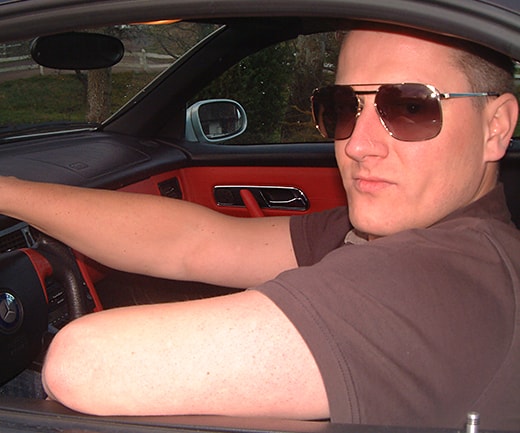 Dunhill 6011
Jeffrey from San Diego, California (USA)
Hey guys, my name is Jeff and I'm from San Diego, California. Just wanted to let you know that the Dunhill shades I got from your website are the coolest ever! The shot below should be proof enough!! the choice quality is really only matched by it's wearing comfort - like sometimes I forget I'm wearing them at all… So, Vintage Sun - keep on rockin'!! Yours truly, Jeff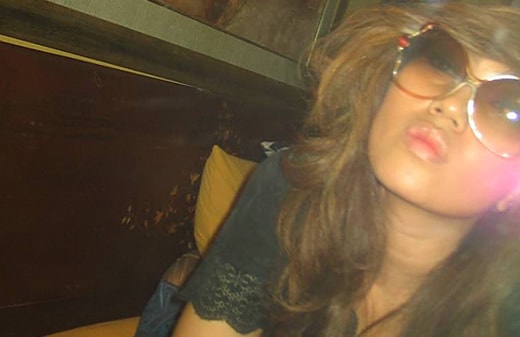 Brigitte Bardot Maria
Narthreza Putri from Kuala Lumpur (Malaysia)
Dear Vintage Sunglasses, I´ve been loving my big, vintage and sophisticated Brigitte Bardot sunnies that I´ve purchased from your impressive online store months ago. It´s so rare and definitely feels special when I´m wearing it. I´ve received plenty of compliments of it and I´ve been recommending to all my friends about www.vintage-sunglasses-shop.com. Cannot wait to purchase more vintage sunglasses soon! Regards, Narthreza Putri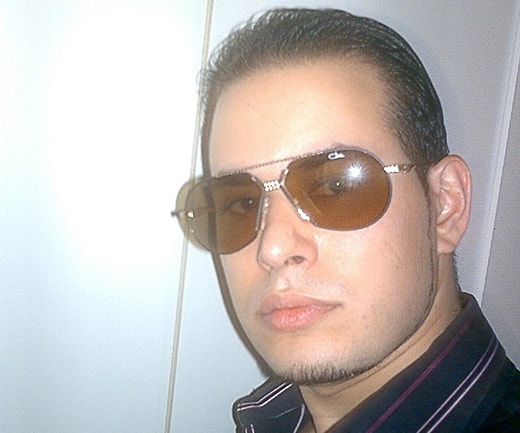 Cazal 968
Khaled A.K.A Funkykhalou from Paris (France)
I am a collector of sunglasses for 10 years and i searching for this Cazal 968 since a very long time.
I am very happy because i never seen it before on the net. Thanks to vintage-sunglasses.de for finding me this very rare pearl! You are all very friendly and professional! An amazing store with such rarities vintage sunglasses from my favorite time. The 80´S! Long life to your buisness!! FUNKYKHALOU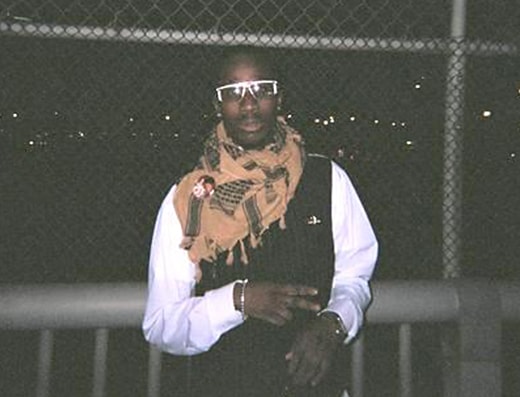 Picture 1 Cazal 325, Picture 2 Cazal 235
Chris from Boston (USA)
I have purchased a total of 5 pairs of glasses from you in the past few months, 4 Cazal, and 1 Paloma Picasso. The glasses create a paparazzi effect in public! I love the site because I have the glasses shipped to me in Boston and they are always unique when I wear them to events, as I work for a magazine and attend many. I promise to be a long time client of your site as long as you keep me looking FRESH! Lol, thanks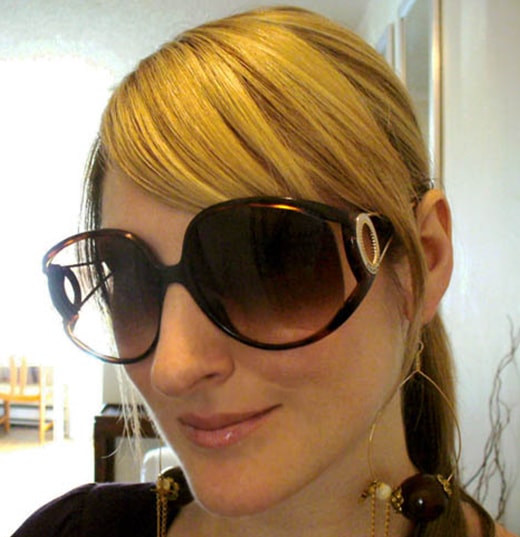 Dior 2757
Trisha - Jewellery Designer from Toronto (Canada)
I absolutely love my Dior sunglasses! They are a perfect fit for my face. I received the glasses in a timely fashion. This is an extremely efficient company, very friendly and personable. I will definitely visit this site again for more buys.
Persol 624
Alex from Zurich (Switzerland)
Isn't this the original-classic-look-through a wonderfully made pair of Persol sunglasses? They are exactly what I was looking for! Thanks very much to vintage-sunglasses.de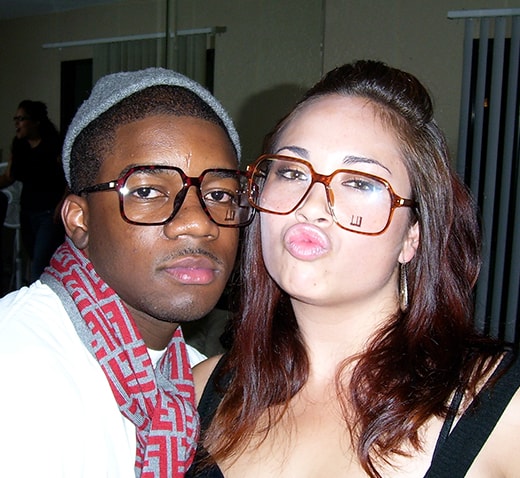 Dunhill 6089
Tavoris from California (USA)
I've purchased two pairs of the Dunhill 6089s in two colors and I love them. I am looking to purchase a solid black pair as well. Every time I wear them I get compliments. Very good investment. You guys keep up the good work.